I am Anna Paparizou and this is my Family Travel & Lifestyle blog. Get inspired to travel in Greece with your baby twins, through our own travel experiences, but I also challenge you to go through the pages of Dreamista, to discover a lot more. Travel the world's through its fashion capitals, their street style, unforgettable movie locations, traditional delicacies and find unique style-fitness & beauty tips on the go, to help make your travel dreams come true! 
I was born in Athens, grew up in a seaside town in Chalkidiki, studied General Linguistics in Athens and Computational Linguistics in Sweden. I started working immediately, in digital media. I had a lot to say and have been writing non-stop ever since, finding the right words on Fashion, Cinema, Going-out, Traveling and everything that makes my life more beautiful. Digital Advertising won me over in 2010, when I started working as a copywriter for hotel websites. Soon after, Digital Advertising became my career. Add to that my love for photography and Dreamista was almost inevitable. I created it in October 2014, a year I traveled a lot. And I started off professionally, to incorporate my business experience of 8 years and my love for everything about traveling in one place I really love and I call my own.
This is a Lifestyle Blog, since it's personal – it's about my own life experiences and about what I love. So, when I became a mother of twins in September 2016, I really hoped to start traveling with them and incorporate our family trips in Dreamista. And so it happened!
Ιn the same manner, I write about travel style, because I adore fashion and I enjoy creating the perfect travel outfit. I write my beauty tips on-the-go, because beauty products make my day, and my travels, more beautiful. I write about ethnic cuisines, because I enjoy tasting local delicacies wherever I go. But I also write my fitness tips on-the-go, because exercise and healthy eating have been a way of life for me since I can remember, and I won't change that when I am on the road. 
I am not the kind of backpacking travel girl who travels solo, stays in hostels and is really really adventurous. Nor do I work in the travel industry. I have paid for almost all my trips and therefore I travel as much as I can, which means that I travel slowly. I enjoy traveling my own country, but I get really excited when I travel abroad. I love staying in budget friendly hotels located in breathtaking natural surroundings. I travel with my husband and we like being adventurous even in Mykonos! And that's for sure something you can do too.
Now, ever since we became parents of twins, our travel choices changed, as has our life of course. We learn to adapt, do less, find suitable destinations and friendly accommodation, pack for four and take it easy. What remains the same is our love for the outdoors, something that we'd really love to share with our twins!
I live in Athens and I am happily married to the man I want to travel the world with, my love Costas. In September 2016, we became the blessed parents of our adorable twin boys. I love fashion, beauty, good food, cinema and fitness and that's why I found ways to incorporate them into my personal travel blog. The same way I managed to write more and more about my new reality, with family trips of course 😉
---
Special thanks:
To my developer George Sokianos and illustrator Manolis Tatsis for their support
To my 3Dreamy husband Costas Fatsis whose attention to pixel perfection makes this site shine
Photo Credits
All photos are taken and edited by me and my husband
Contact
Email me at [email protected]
---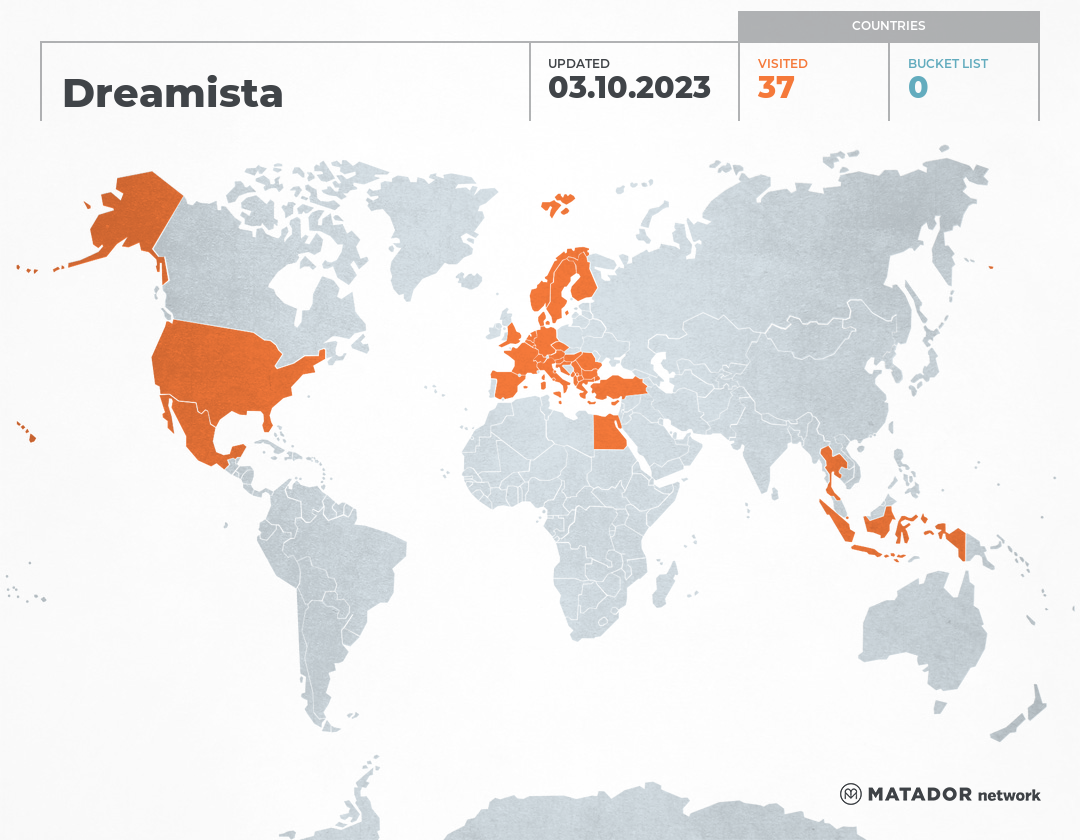 Read about where I've been: Albania, Austria, Bulgaria, Switzerland, Cyprus, Germany, Denmark, Spain, Finland, France, United Kingdom, Greece, Croatia, Hungary, Indonesia, Italy, Macedonia, Malta, Mexico, Netherlands, Norway, Serbia, Sweden, Singapore, Slovenia, USA, Vatican.
---